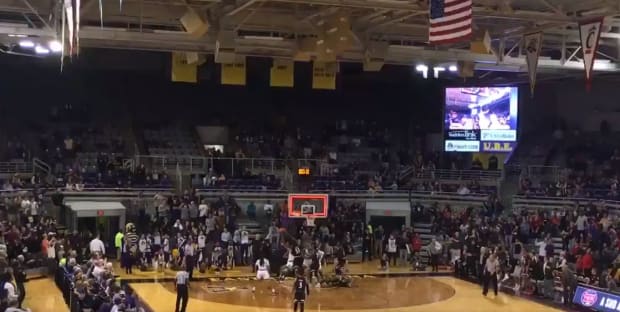 Cincinnati basketball is one of the best programs in the AAC. ECU basketball is definitely among the worst.
The Pirates joined the AAC ahead of the 2014-15 season, and have not gone better than 6-12 in league play in that time.
ECU last made the NCAA Tournament in 1993.
During that stretch, the Bearcats have not finished worse than third, and won the conference title with a 16-2 league mark last season.
That's what makes the result of today's game so shocking.
ECU basketball knocked off Cincinnati today, 73-71.
It is just the second win for the Pirates in the series since joining the AAC. It also comes just three days after ECU lost its AAC opener to SMU by 28 points.
The Bearcats were a 17.5-point road favorite in the match-up.
The post-game celebration in the stands and locker room was impressive.
The win is the first in AAC play for first-year ECU coach Joe Dooley, who is in his second tenure at the helm of the Pirates. He previously served as head coach from 1995-1999, when the team competed in the CAA.
Dooley returned after stints on staff at New Mexico, Wyoming, and Kansas, and five successful years as head coach at Florida Gulf Coast.