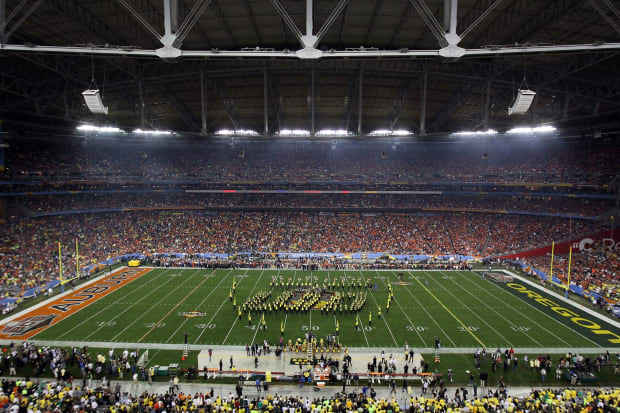 Week 1 of the College Football season is finally here. After a pair of games opened things up last weekend, we finally have our full slate of games.
Last Saturday, a pair of match-ups opened up the 2019 season. Florida and Miami played the first game of the year, a rare Week Zero game between major Power Five programs.
Our entire staff here at The Spun chose Florida in the game, and the Gators pick paid off. UF eeked out a hard-fought 24-20 win over its opponent from the ACC.
In the late night game, we got our first upset of the college football season. Hawaii, an 11-point home underdog against Kevin Sumlin and Arizona, outlasted the Wildcats 45-38 in a shootout that came down to a final play that ended less than a yard from a game-tying touchdown.
I picked up an early game on the field with the upset pick.
Now, we dive into Week 1, with a slate of interesting games. Tonight, UCLA travels to Cincinnati, Texas A&M, UCF, and Utah starts their years, and Clemson rings in the new ACC Network against Georgia Tech.
Saturday brings us enticing games like Alabama-Duke, Stanford-Northwestern, and Oregon-Auburn. Oklahoma and Houston have Sunday night to themselves, while Notre Dame and Louisville close out Week 1 on Monday.
Here are our staff picks for Week 1. Our writers are pretty split on games like Utah State-Wake Forest, Ole Miss-Memphis, Auburn-Oregon and Cincy-UCLA, but there aren't too many toss-ups this week.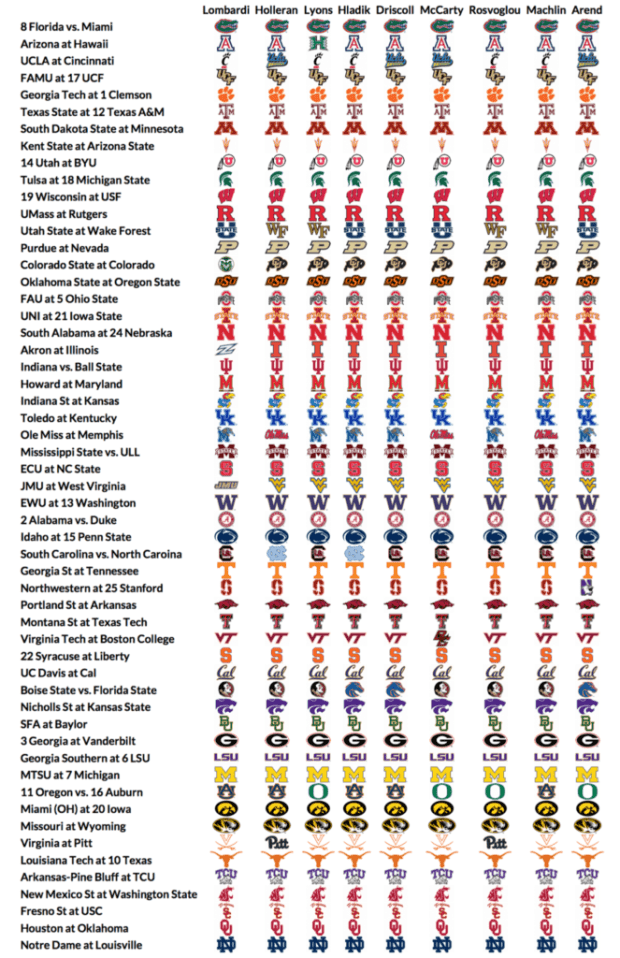 Every week, we pick each game involving Power Five and other Top 25 programs. Check back to see how the contest, which often comes down to the final slate of games, shakes out.