Every college football coach faces pressure every single year. Some coaches enter the season on the hot seat though, and they have to win at all costs.
Across the sport, windows for new coaches have gotten much smaller. It is relatively common to see guys gone after three years now, when the minimum used to generally be four or five, to allow a coach to recruit a full roster.
Every year, CBS Sports goes through and ranks every FBS coach based on how close to the college football hot seat they are. This year, six coaches are on fire before the year begins.
Dennis Dodd ranks each coach on a 0 to 5 scale. A coach at '0' is "untouchable. It's a pretty small group, that includes Nick Saban, Dabo Swinney, Kirby Smart, and Urban Meyer.
A rating of '5' means the coach must "win or be fired." Six coaches have the highest possible hot seat rating.
Four of those six have only been in their jobs for two or three seasons. The full list of coaches on the hot seat, via Dennis Dodd:
Brad Lambert – Charlotte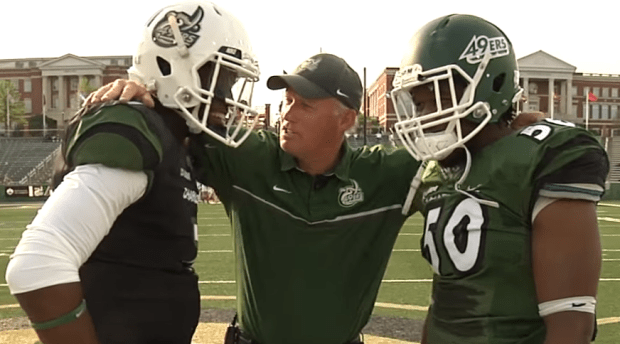 Years: 5, Record: 17-41 (FBS)
Lambert is the first and only head coach in Charlotte 49ers history, leading the team through two transitional years in the FCS up to the FBS ranks. He is just 17-41 overall, and 7-29 in the FBS as a member of Conference USA. The team finished 5-6 both years it was in the FCS.
Scottie Montgomery – ECU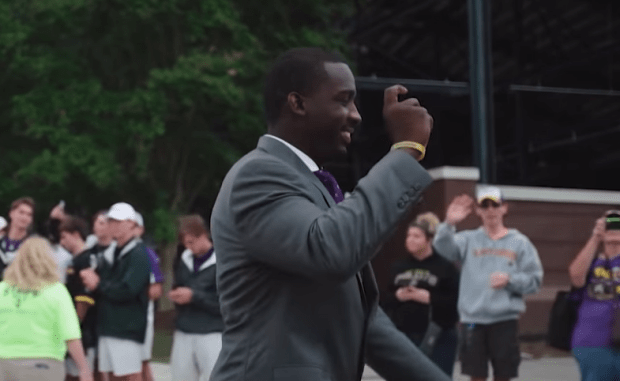 Years: 2, Record: 6-18
ECU was one of the better small conference programs for a while, and was quite successful over Ruffin McNeil, who was controversially fired a few years ago. The Pirates have bottomed out under Montgomery, and the move up to the tougher AAC hasn't helped matters.
Lovie Smith – Illinois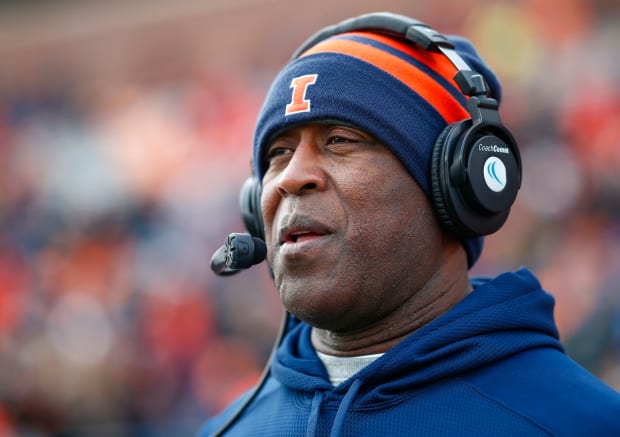 Years: 2, Record: 5-19
Smith, a long-time NFL head coach, was a curious hire at the time for Illinois. It hasn't really worked out for the Fighting Illini either. The team has hit the bottom of the Big Ten, as teams like Purdue and Rutgers have shown more signs of improvement with their recent hires.
David Beaty – Kansas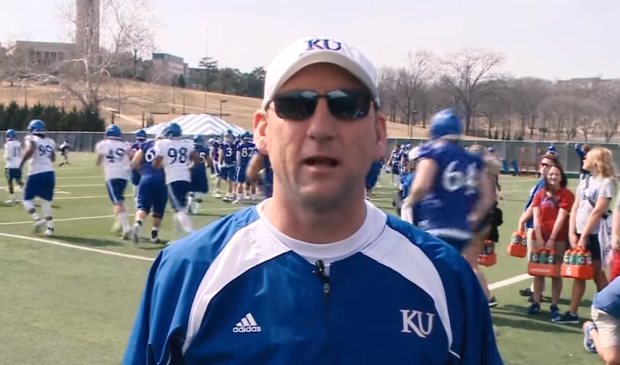 Years: 3, Record: 3-33
If Dodd could've put Beaty at a 10, he probably would have. Kansas has just one Big 12 win in the last three years, and the school just hired a new athletic director—former Arkansas AD Jeff Long—who has a mandate to fix football.
Bob Davie – New Mexico: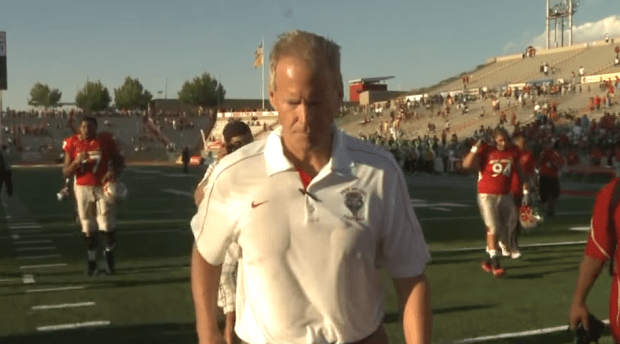 Years: 6, Record: 30-45
New Mexico is a tough job, and Davie has actually done a pretty strong job in recent years, reaching back-to-back bowls in 2016 and 2017, with a 9-4 year and a New Mexico Bowl win that second season. This one has plenty to do with off-field issues. In February, he was suspended for a month without pay after a number of allegations, including those that he used racial slurs against players, following a probe into the program. Time is probably ticking down for Davie.
Everett Withers – Texas State: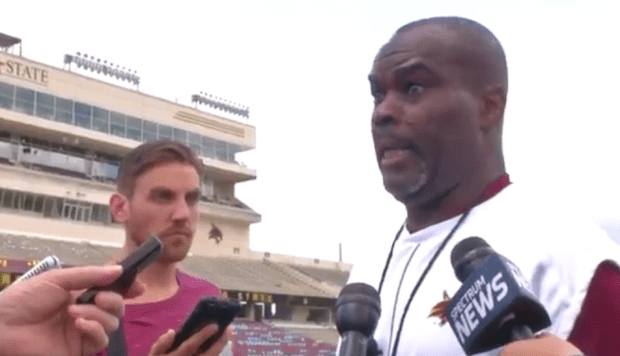 Years: 2, Record: 4-20
There is plenty of competition in the Group of Five ranks of Texas college football, and the former Ohio State assistant and James Madison head coach just hasn't kept up. The Bobcats were just 2-10 in each of his first two seasons in San Marcos.