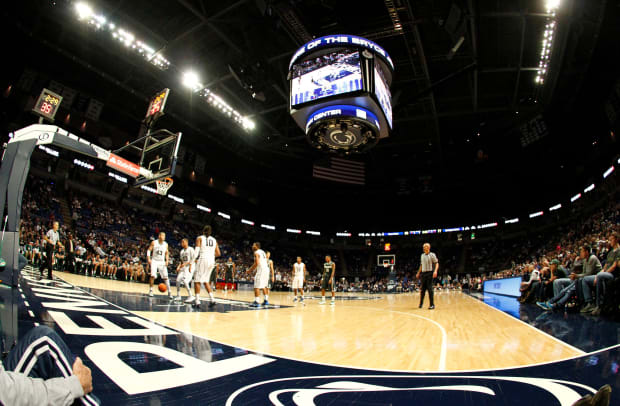 With the NCAA Tournament just around the corner, ESPN released its latest version of its Sports Misery Index. This is for the programs that never get the chance to fully enjoy March Madness for a multitude of reasons, such as not making the tournament or getting bounced in the opening round.
This index from ESPN is based off the following factor: championships, Final Four appearances, conference titles, NCAA Tournament berths and wins, heartbreaks and how their rivals are performing.
ESPN broke down the top seven conferences in college hoops. The top overall seed for the most miserable fan base in college basketball was none other than Wake Forest, which hasn't made the Sweet 16 since 2004 and only has one Final Four appearance in program history.
Wake Forest's fan base has also watched its rivals thrive during this span. Duke, North Carolina and Virginia have all hoisted a title over the past decade.
Here are the four most miserable fan bases in college basketball, via ESPN:
Wake Forest
East Carolina
Penn State
Washington State
Penn State could help turn its fortune around this March. Head coach Pat Chambers has done a marvelous job with this year's team, and senior forward Lamar Stevens is one of the best players in the country.
If East Carolina, Wake Forest and Washington State want to make the field of 68, they'll have to win their conference tournament.
Do you agree with ESPN's list of most miserable fan bases?