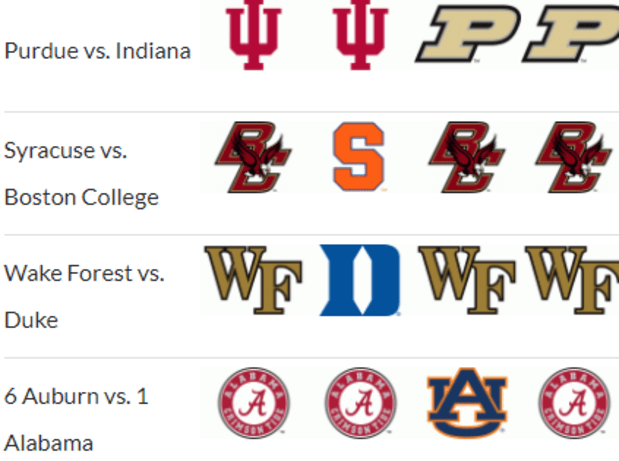 College Football Week 13 is upon us. Here are our staff picks for the biggest match-ups of this weekend's Rivalry Week action.
This is the last week with a full regular season slate, and it is a doozy.
Matt Hladik continues to hold on to a one-game lead after being one of three staff members to go 33-6 in Week 12. Aaron Nanavaty was the top picker last week, going 35-4, and gaining some significant ground in the standings.
Revisit our Week 12 picks here. Below, are the full standings as we head into Week 13.
Here are our staff picks for every Power Five and Top 25 game for College Football Week 13.
(*On mobile, our College Football Week 13 picks are best viewed in landscape mode.)