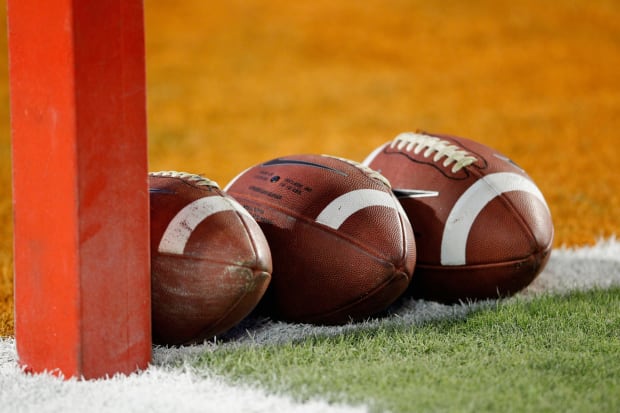 ECU athletic director Jeff Compher has reportedly agreed to a buyout. He had just received a big-five year extension last June.
The Pirates have struggled in recent seasons, especially in football, where ECU was once a strong small conference program that often took down regional Power Five programs. ECU is just 6-18 in the last two seasons, with a 3-13 mark in AAC play.
Those two seasons have been under head coach Scottie Montgomery. The former Duke assistant head coach was brought on after an extremely controversial decision by Compher.
After a 5-7 2015 season, the athletic director elected to fire popular head coach Ruffin McNeill. It was a down year for the Pirates, but an uncharacteristic one for McNeill.
In the previous three seasons, ECU had gone 8-5, 10-3, and 8-5. Overall, McNeill was 42-34, and that accounts for a big step up in competition from Conference USA to the AAC.
During this football season, planes flew over Dowdy-Ficklen Stadium with "Fire Compher" banners. Fans that wanted him out have reportedly gotten their wish.
According to WITN in Greenville, Jeff Compher has accepted a buyout and will resign.
A source with knowledge of the deal says it is a mutual buyout agreement between the university and Compher.

University trustees are holding a special meeting Friday morning at 11:00 a.m. and are expected to finalize the deal.

Compher has been at ECU since April 2013, replacing Terry Holland.

His first big decision as athletics director was to fire popular head football coach Ruffin McNeill. Compher replaced McNeill with Scottie Montgomery who has turned in back-to-back 3-9 seasons as ECU head football coach.
After being fired, McNeill went on to be an assistant head coach and defensive line coach at Virginia for a year. In 2017, he joined the staff at Oklahoma as AHC and defensive tackles coach.
McNeill is an ECU alumnus, which likely made an unpopular decision even harder to sell. That decision will be the one that most will point to as Compher's undoing.
This can't be encouraging news for Montgomery, who was likely already on the hot seat entering 2018. A new athletic director will likely be in place by football season, and he or she will almost definitely want to install his own head coach, given Montgomery's significant struggles through two seasons.
[WITN]