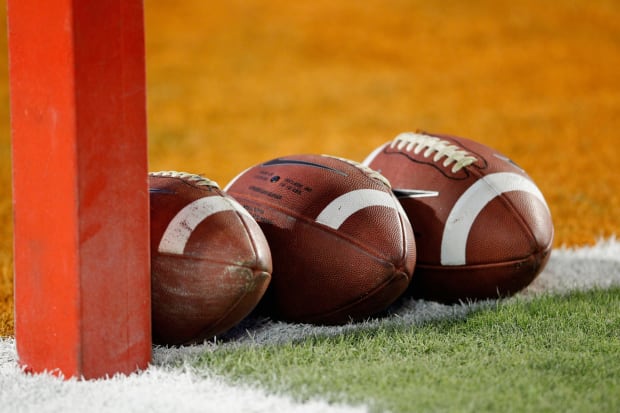 Gardner Minshew was set to head to Alabama, where he was probably going to provide quarterback depth. Instead, he is heading out West to play at Washington State.
Minshew committed to Alabama back on February 28 after weeks of rumors that he would join the Crimson Tide. After starting for ECU, Minshew left the program with the intention of transferring closer to home to deal with a family issue.
Tuscaloosa is just a 2.5-hour drive from his home in Mississippi. The Palouse is clearly much farther, but Minshew likely has a better chance to start for Mike Leach's program.
Garnder Minshew announced the unexpected news this evening.
Bruce Feldman spoke to Gardner Minshew about the decision. From his Sports Illustrated report:
"This is an opportunity to compete for a (starting) job on a very good team with a staff that I've always looked up to and respected," he told SI Tuesday. "I've got goals as an (aspiring) coach but also as a player, and my goal right now is to get a shot in the NFL. And I think this will give me a good opportunity at that."
At Alabama, Minshew was projected insurance if either Tua Tagovailoa or Jalen Hurts elects to transfer. The two Alabama quarterbacks will battle it out for the starting job this spring, and there has been plenty of speculation as to what will happen when a starter is named.
Hurts has started for the majority of the last two Alabama seasons, leading the Crimson Tide to back-to-back national championship appearances. It was Tagovailoa, though, that came in at halftime of this year's title game to lead Alabama to the championship over Georgia.
Minshew's decision is definitely a blow to the Crimson Tide. However, it is hard to blame him for taking the chance to start at another Power Five program.
Juniors Trey Tinsley and Anthony Gordon, and four-star true freshman Cammon Cooper are his expected competition. Tyler Hilinski was the projected starter for the Cougars, until his tragic passing earlier this year.
According to Feldman, Minshew has already started working to prepare for the offense with one of Leach's notable former bosses, Hal Mumme. Leach coached under Mumme at Kentucky.
During his ECU career, Gardner Minshew threw for 3,487 yards, 24 touchdowns, and 11 interceptions. This fall, he completed 57.2-percent of his throws for 2,140 yards, 16 touchdowns, and seven interceptions.