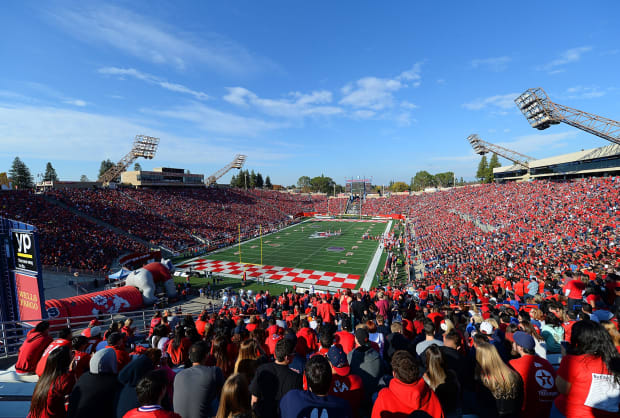 COVID-19 outbreaks continue to affect this year's college football bowl season.
According to college football
SOURCES: Tonight's Holiday Bowl between UCLA & NC State is getting canceled. The Bruins D-Line room has been decimated by Covid issues.
— Bruce Feldman (@BruceFeldmanCFB) December 28, 2021
">insider Bruce Feldman, tonight's Holiday Bowl matchup between the UCLA Bruins and the NC State Wolfpack has been canceled.
UCLA's defensive line unit has reportedly been "decimated" by positive COVID-19 cases.
This cancelation is obviously a tough blow for both teams involved — but especially for the healthy Wolfpack. NC State put together one of its best seasons in years, notching a 9-3 record on the season and earning a final No. 18 ranking. With two straight bowl losses dating back to 2018, Dave Doeren and his squad were hoping to log their first bowl-game victory since 2017.
After an 8-4 season in 2021, UCLA had earned its first bowl-game appearance since 2017. The Bruins' last postseason victory came back in 2014.
This is one of five matchups to be cancelled due to COVID-19 this year.
A couple others have reshuffled opponents. But with this Holiday Bowl contest scheduled for later tonight, there's no time to find a new opponent for the Wolfpack.