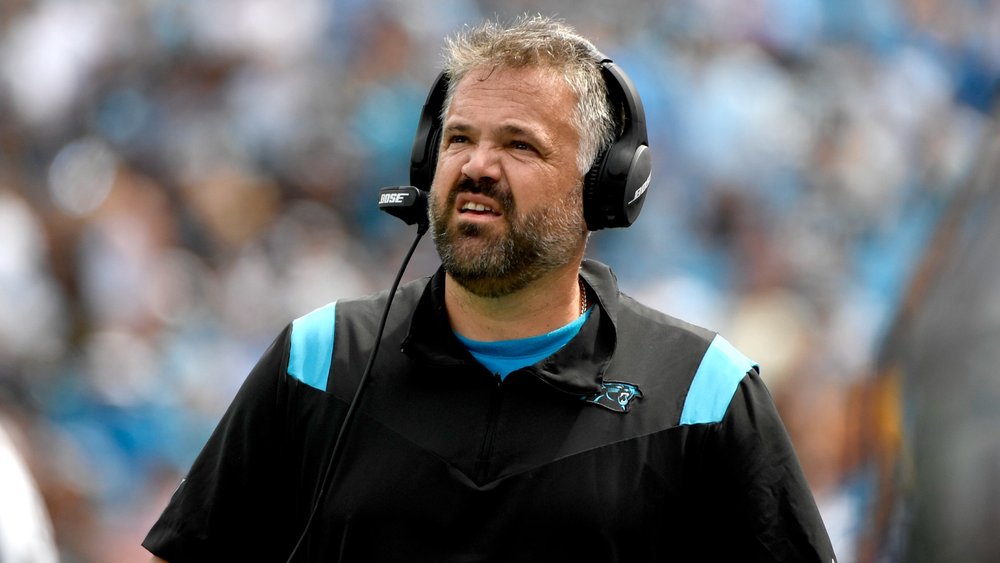 Give it to Matt Rhule, he didn't just hand the job to Baker Mayfield — at least that's what he wants us to believe. Mayfield was brought here to start. Hell, Rhule brought Mayfield here to save his job!
🚀🚀🚀@chosen1ra pic.twitter.com/vmIAtiNAFx

— Carolina Panthers (@Panthers) August 2, 2022
Carolina is a week into camp, and Sam Darnold and Baker Mayfield have been trading off with the 1s each day. The media clung to every Mayfield misfire early, noting Darnold had been solid but hadn't really done much downfield. It was almost as if Darnold knew he was playing to be backup. A week in, however, and Mayfield has gained momentum. He's been more aggressive downfield and, when they put the pads on, started to shine, most notably, hitting Robbie Anderson deep in what Joe Person reported as the "best throw and catch" of camp so far.
Best throw and catch of camp. Baker Mayfield 50 yards or so to Robbie Anderson, who laid out beyond double coverage to make a great grab.

— Joe Person (@josephperson) August 2, 2022
Does anyone genuinely think Rhule will bet his job on Darnold this season? Is there really anything he could do to win the starting position? It seems Herculean at best, and a week in hasn't suggested that he's conquering the challenge. Oh, and has anyone seen Darnold address the press? They sure have been willing to put Mayfield on the mic.
Follow @Cat_Chronicles for the latest Panthers news and opinions. Check out the C3 Panthers Podcast every Tuesday night at 9 pm—LIVE ON YOUTUBE.