Carolina got some good news today in training camp with second-year cornerback Jaycee Horn being activated from the physically unable to perform list. The team made the announcement on their website this morning, stating that the 22-year-old was cleared to practice.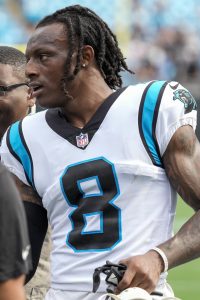 Horn missed nearly all of his rookie season last year after suffering a fractured foot in Week 3 of the season. The Panthers had to scramble using mid-season trades to acquire C.J. Henderson and Stephon Gilmore to play opposite starter Donte Jackson. With Jackson re-signed and Gilmore gone to free agency, Horn should retake his spot atop the depth chart with Jackson, with Henderson coming first off the bench. There were also indications that, if Henderson can prove his development, Jackson and Henderson could be trusted outside with Horn playing inside more at nickel.
Horn had indicated that his surgically repaired foot was sore after the Panthers' conditioning test. As a precaution, Horn was placed on PUP to start training camp, but he should return now, concluding a seamless recovery over the past 10 months.
Defensive coordinator Phil Snow, while probably unhappy to see Horn on the PUP list in the first place, will be extremely relieved to have Horn back. Horn will be a welcome addition to a defense that ranked fourth last year in passing yards allowed.