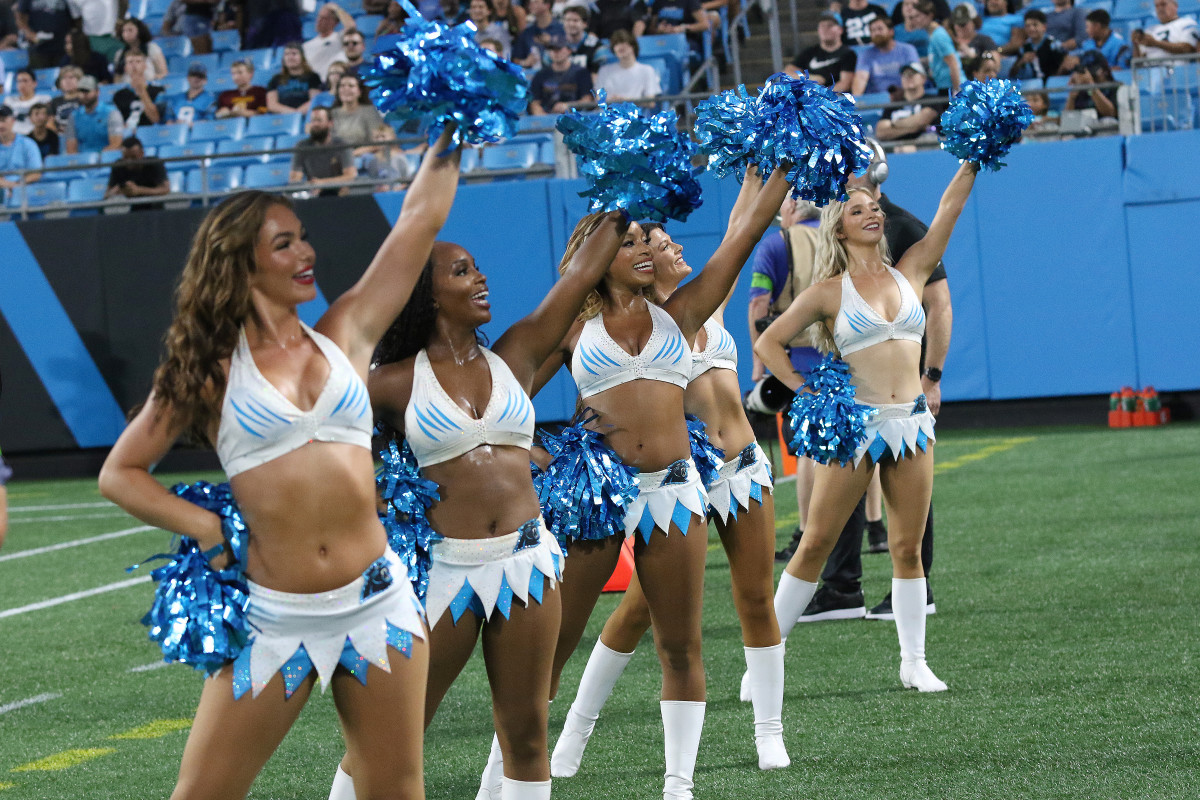 The Carolina Panthers are currently playing the New Orleans Saints in the first game of tonight's Monday Night Football doubleheader.
As the two NFC South franchises do battle in Charlotte, one of the TopCats, Carolina's cheerleading squad, has been going viral on social media.
Her name is Allison Armstrong, and she was one of three cheerleaders featured in a pregame video on the TopCats' official Instagram account.
"In preparation for tonight's dance cam," the caption on the post reads.
Armstrong, who is also the creator of "the ultimate cardio dance workout," according to her personal Instagram, has shared more than a few recent pictures of herself on the job as a Panthers cheerleader.
You can see a few of them below.
Looks like she loves her job.
While Allison and her teammates do their thing on the sidelines, the Panthers and Saints have been playing evenly through one full quarter.
The score is 3-3 early in the second stanza. You can catch the action on ESPN, with Steelers-Browns about ready to get underway on ABC.